Must see in Provence: natural wonders
-
As a French girl born and bred in Provence, I am often asked about the best places to see in Provence, about those amazing spots you just can't miss when visiting southern France. My answer is always: when traveling to Provence, you must see its natural wonders. You have to see Cassis' coves (our world famous "calanques"), the Grand Canyon of Verdon, our mythical mountains such as Mont Ventoux and Sainte Victoire, lavender fields in bloom, but also some natural sites which are less renowned, more secret, but equally beautiful. You see, I love my region on the wild side. Of course, my beloved Provence has many beautiful cities, impressive monuments and cute little villages too. But I truly believe that what makes Provence so outstanding are its natural wonders. Let me introduce my personal favorites: my very own list of those natural sites you just can't miss when visiting Provence.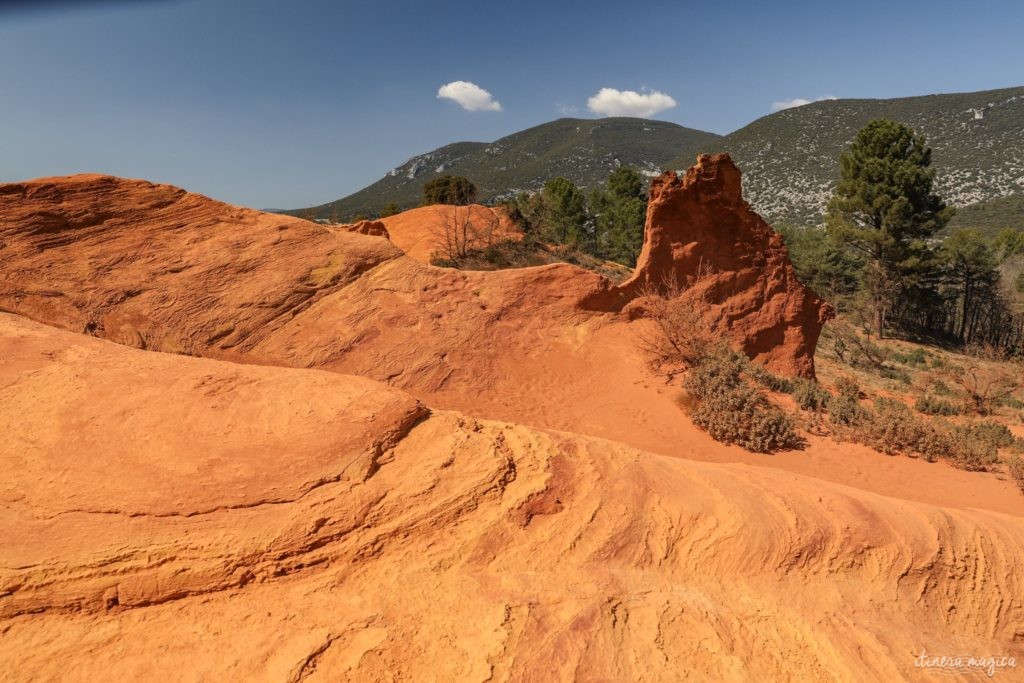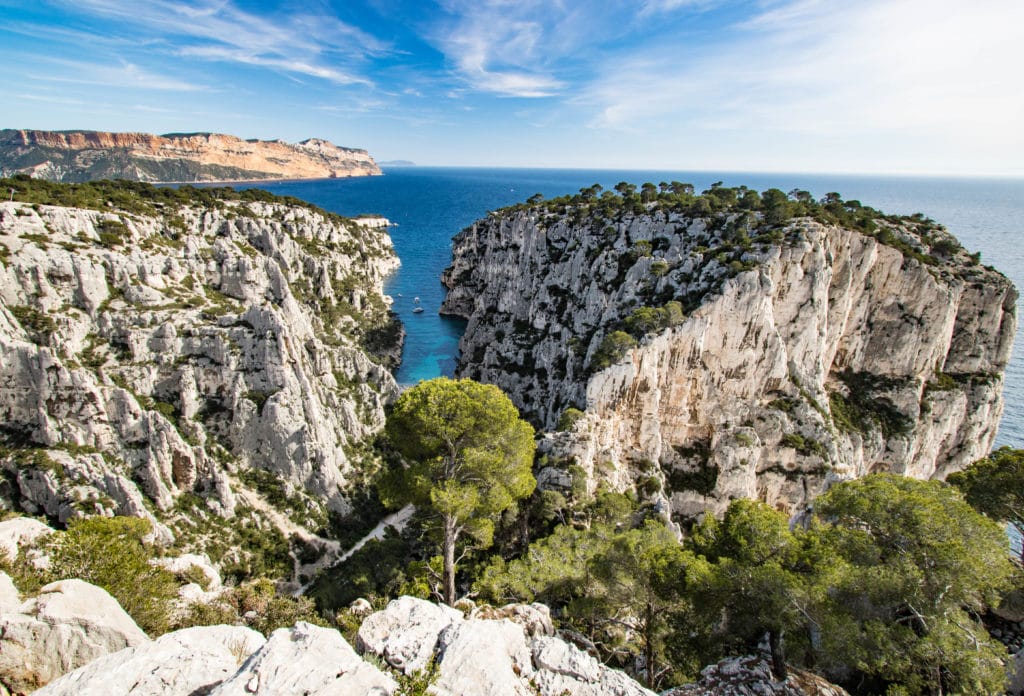 Coves of Cassis and Marseille: our wonderful "calanques"
Between Marseille and Cassis, the white limestone coastline has been shaped by the sea into magnificent coves we call "calanques", which form a national park (Parc National des Calanques) and rank among France's very most beautiful landscapes. Imagine high cliffs of dazzling white stone with pines hanging above the waves like tightrope walkers, and the seabed so clear and light that the water appears to be bright turquoise. The calanques are truly one of the most striking natural wonders of Provence.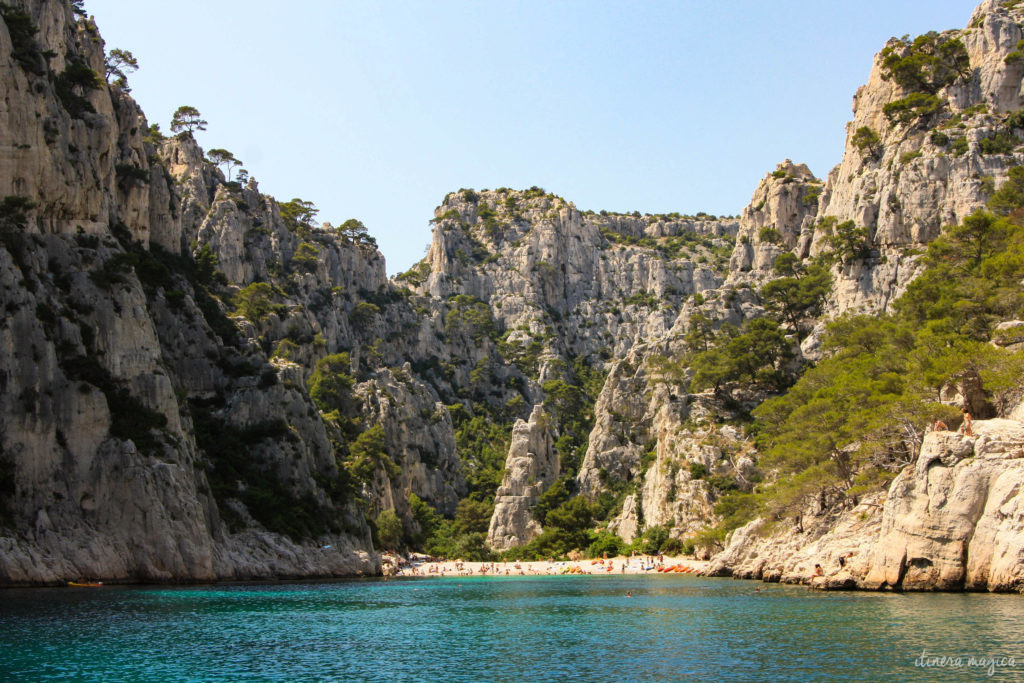 How to visit Cassis' and Marseille's coves The most popular way to explore the calanques is to hike. You can start either in Marseille, or in Cassis, which is an absolutely beautiful village by the sea. In Marseille, the pathway starts from the university of Luminy, which you can reach by car or bus (there's a parking lot). This pathway will lead you to the coves of Sugiton and Morgiou. Follow « belvédère de Sugiton » for an amazing panorama overlooking the calanque. If you start in Cassis, you will reach the calanques of Port-Pin, Port-Miou and En-Vau. En-Vau is in my opinion the most beautiful calanque of all, and the scenic viewpoint "belvedere d'En Vau" (a 2 hour walk from Cassis) one of the most beautiful views in France. You can also explore the coves by boat, with a tourist boat starting in Cassis which will show you the calanques from the sea (around 20 euros per person), or with a private boat all for yourself such as l'Eden Boat if you're feeling fancy. You can also rent a kayak in Cassis and go to En Vau by the sea – it's a beautiful outdoorsy way to explore the calanques.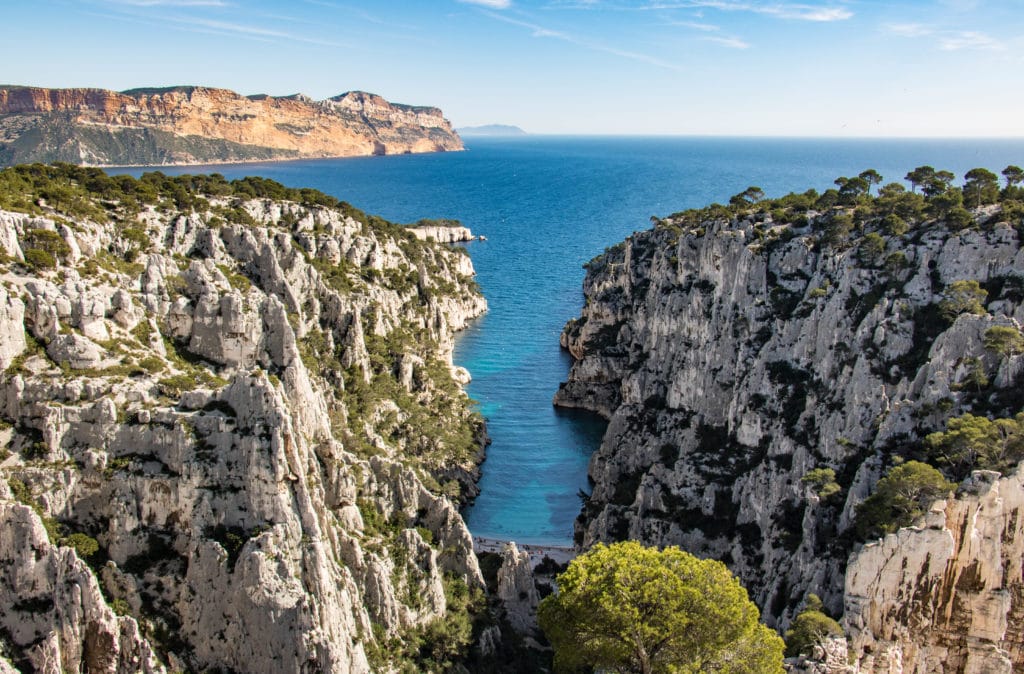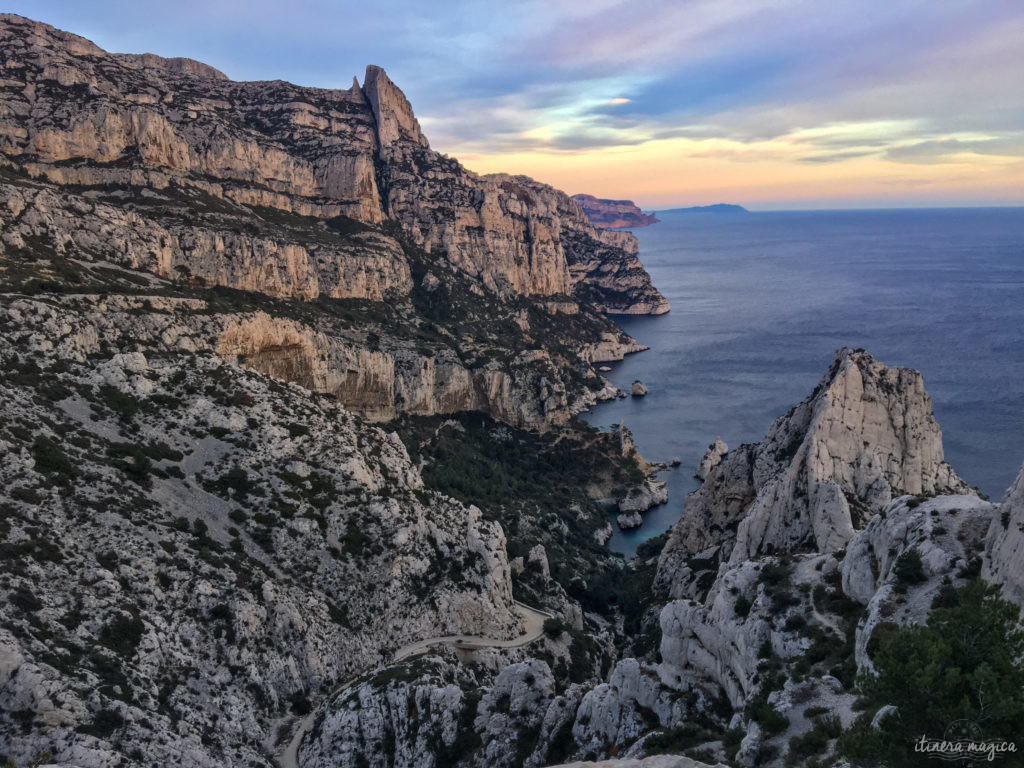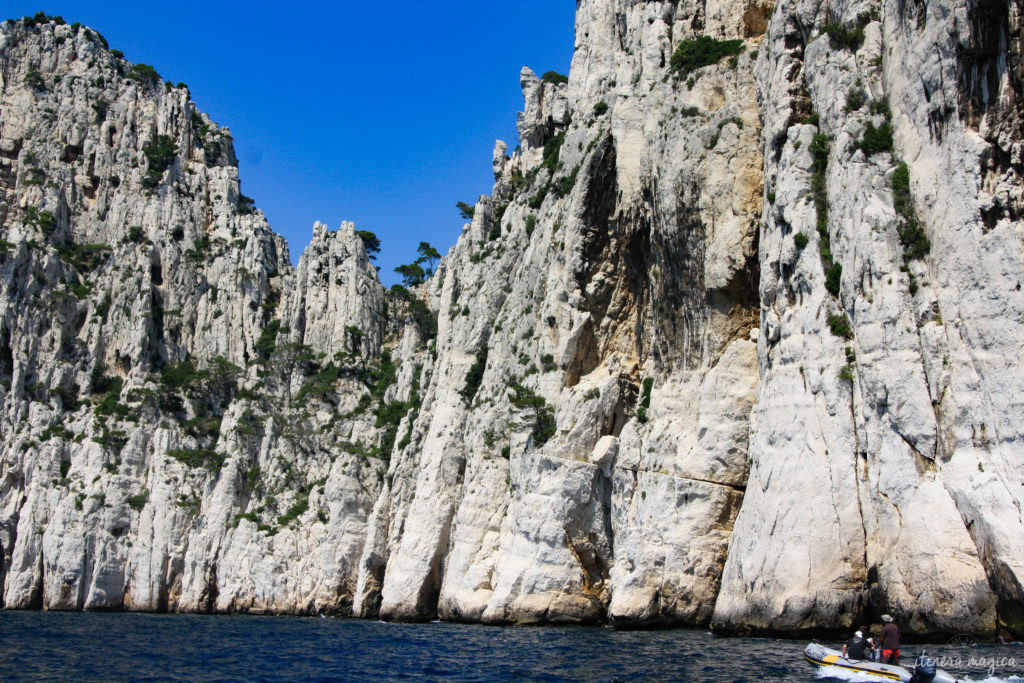 Europe's own Grand Canyon: Gorges du Verdon
Did you know the Grand Canyon of Verdon, with its 700m high cliffs where vultures nest over a bright blue mazing river, is the deepest one in Europe? This amazing natural wonder is truly one of my very favorite ones. The gorge ends in the Lac de Sainte Croix lake, which has such a bright and vibrant turquoise color you might believe the pictures are fake (trust me, they aren't: surreal colors await). In terms of hiking, the region of Verdon offers breathtaking paths and views. This area is truly a gem of southern France.
What not to miss in the Gorges du Verdon I would suggest to stay in Moustiers Sainte Marie, which is truly one of Provence's most beautiful villages and the gateway to the Verdon region. Go to the lake Sainte Croix, hire a paddle-boat or a kayak to take the easy and beautiful stroll up the gorge. Drive on the "route des crêtes du Verdon", an amazing scenic itinerary. For experimented hikers (it's a long and at times tough hike), the "sentier d'Imbert" is a magnificent 7-hour hike through the gorge. And for adrenaline seekers, it's a fantastic place to go rock climbing on the cliffs and to try parasailing – I flew with the company Rock'n'Vol and it was a fantastic 45 minutes flight over one of Provence's most beautiful landscapes.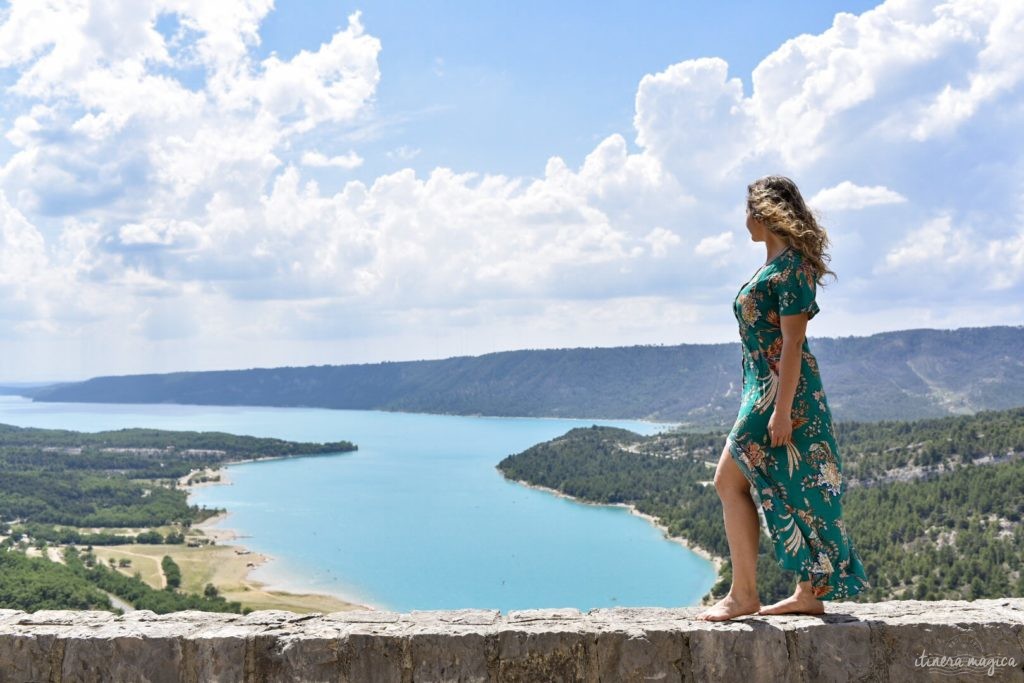 If you have more time to spend in the area, you can also go to the lesser known, but nearly as beautiful "lower gorges du Verdon" in Quinson (a bit further southeast), which offer lovely opportunities to kayak, paddle and hike, and also stop by the wonderful waterfall in Sillans-la-Cascade.
Marseille's "Blue Coast" – la Côte Bleue
This part of the coastline is less famous than the one leading to Cassis (which is situated east of Marseille), but the so-called "Blue Coast" west of Marseille also has lovely coves and points of views. The railway overlooking the Côte Bleue is considered to be the most impressive one in France: it winds along the cliff over the sea, offering breathtaking views. You can take a special ticket which allows you to stop in all villages and to continue your ride later on. Have a stop in Carry-le-Rouet, Ensuès-la-Redonne (my favorite) and Niolon for lovely harbors, coves and seaside strolls.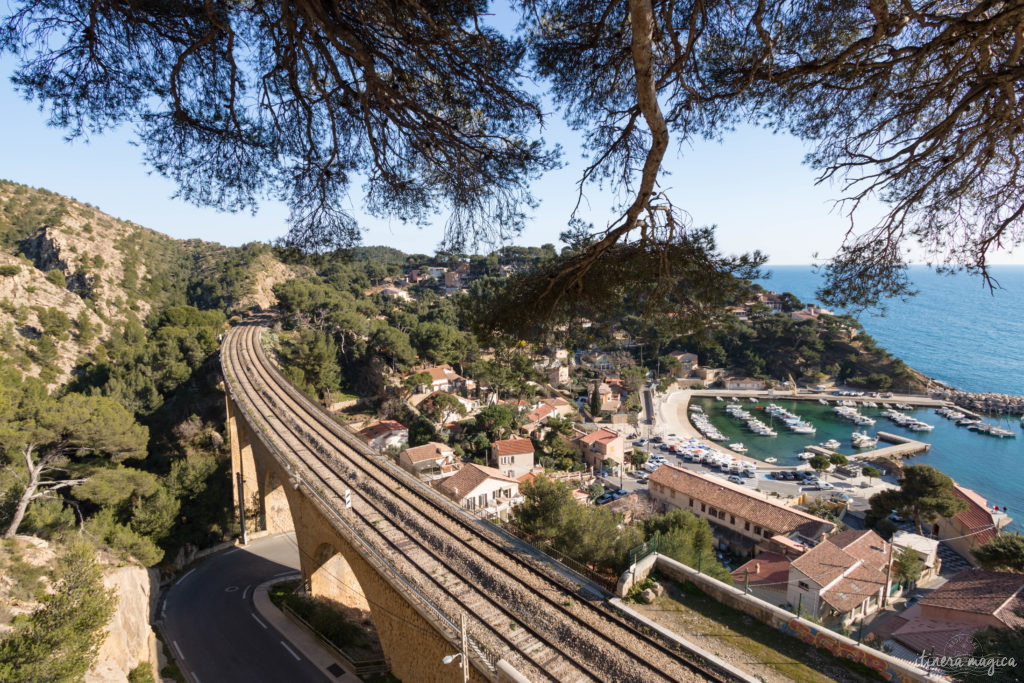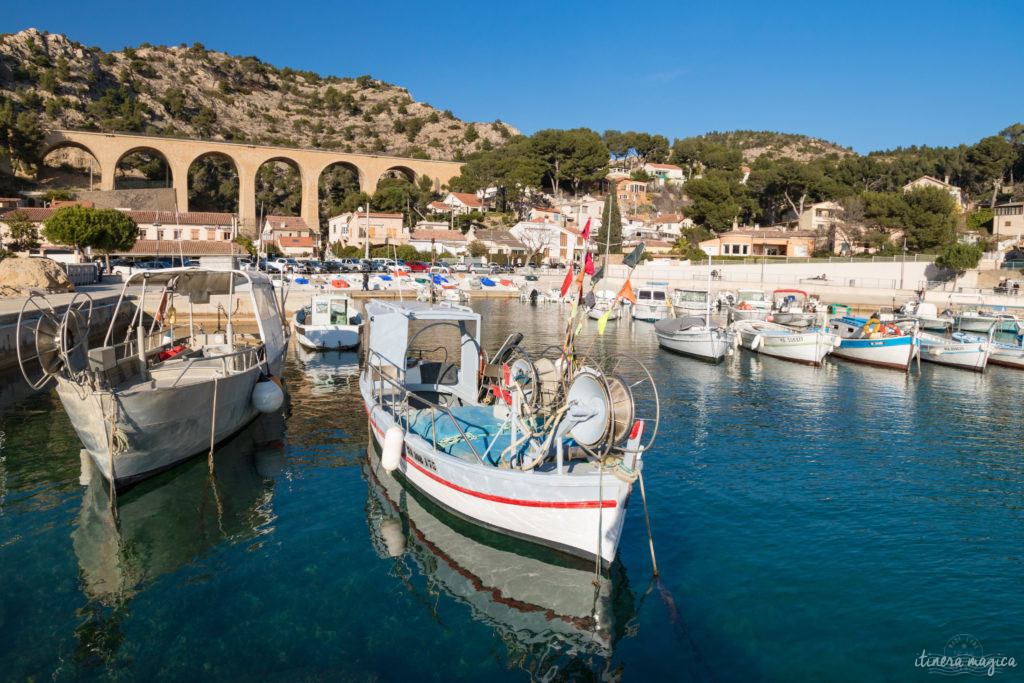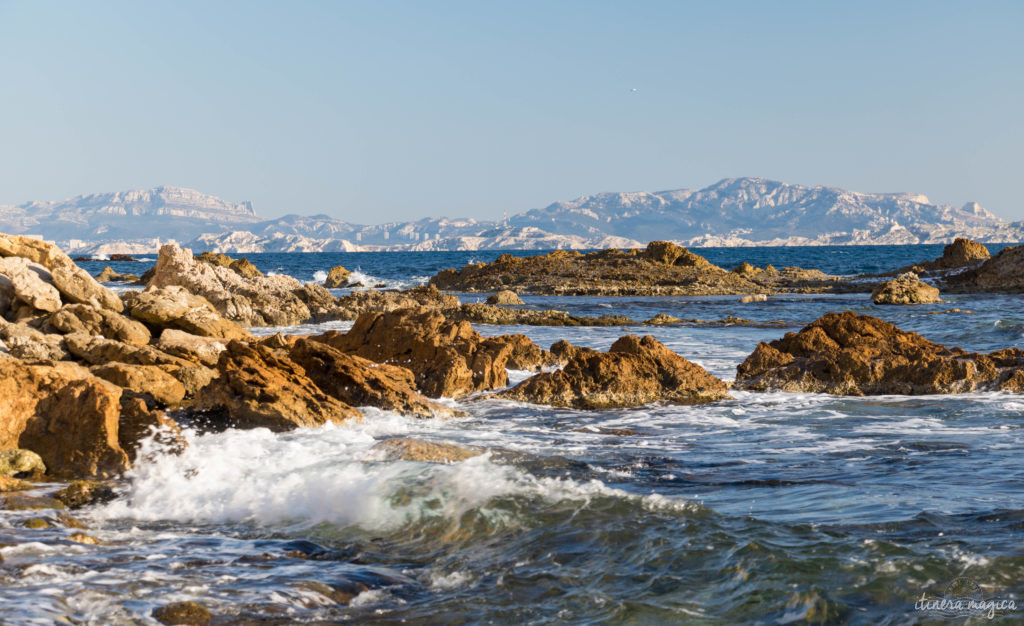 Camargue, land of birds and horses
This is one of the most surprising and exotic natural wonders of Provence: Camargue, the marshland region which stretches within the river Rhône's delta. This swampy remote, wild and beautiful open country often feels like Louisiana (without the gators, as far as I know) or Kenya (without lions, but with incredible swarms of pink flamingos which look just like the opening scene of the Lion King). It's the land of birds, white horses and black bulls. It has the most diverse and incredible fauna in France, and the sunsets are amazing: lakes, ponds and marshes reflect the setting sun and seem to heighten and multiply its glance.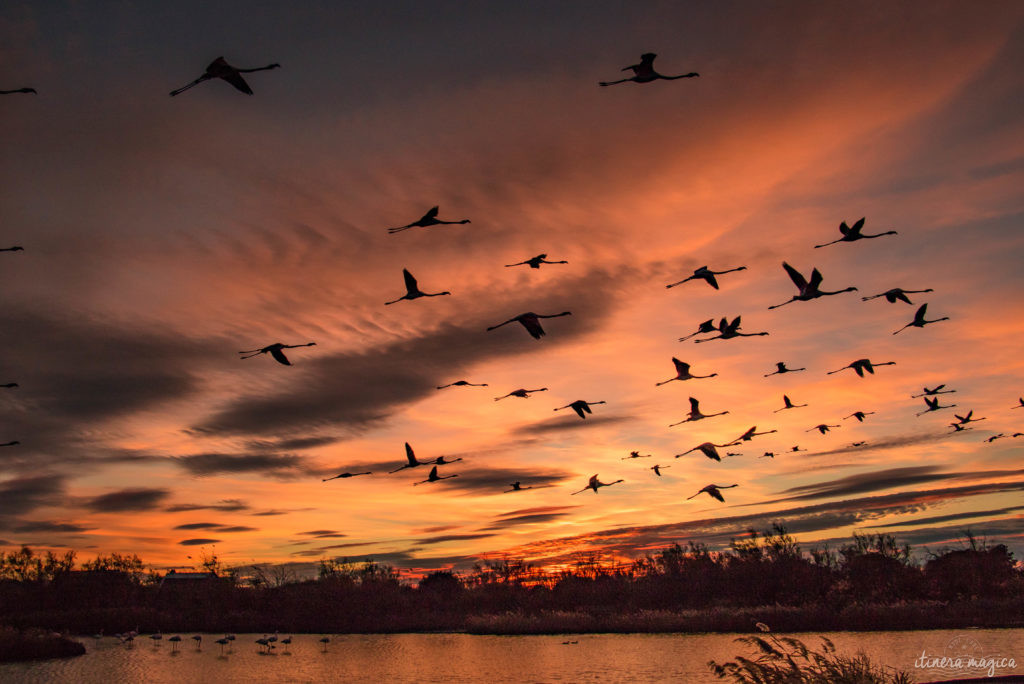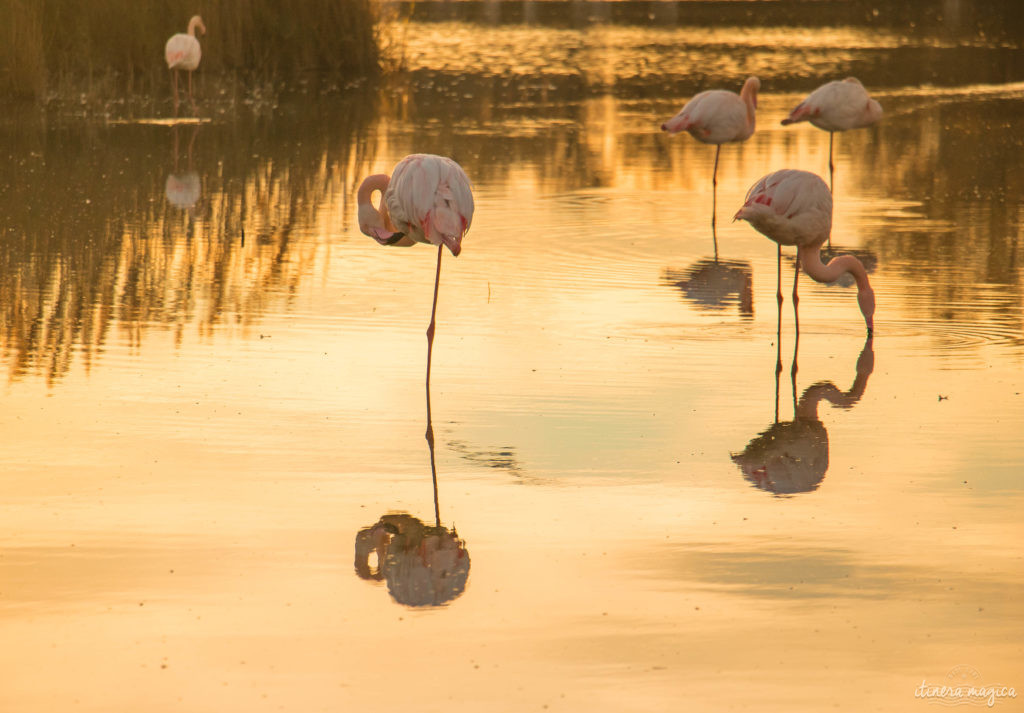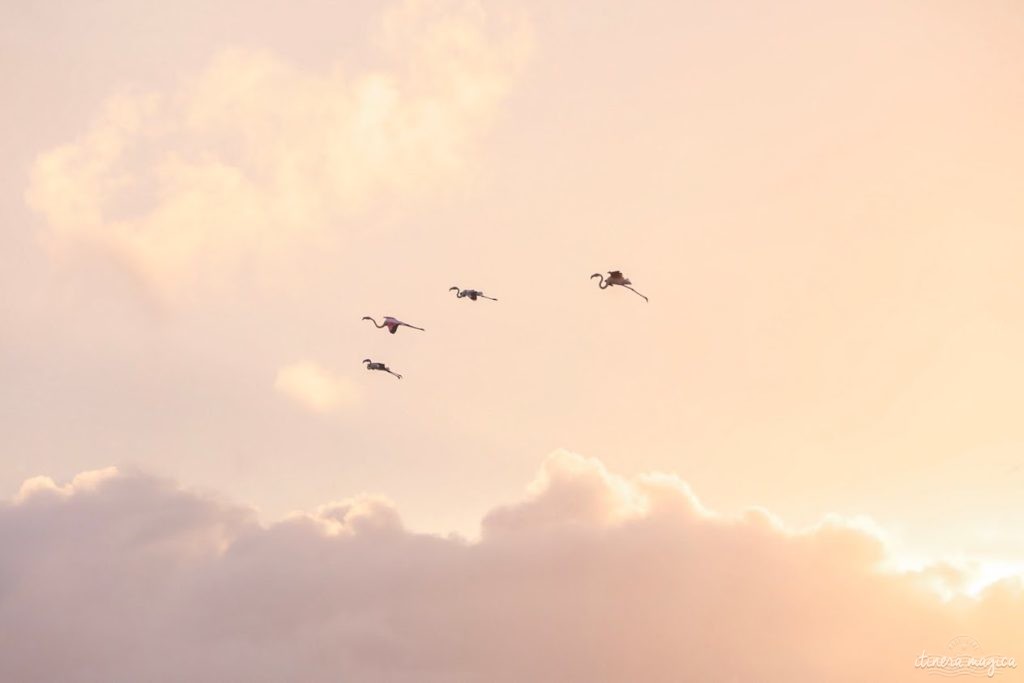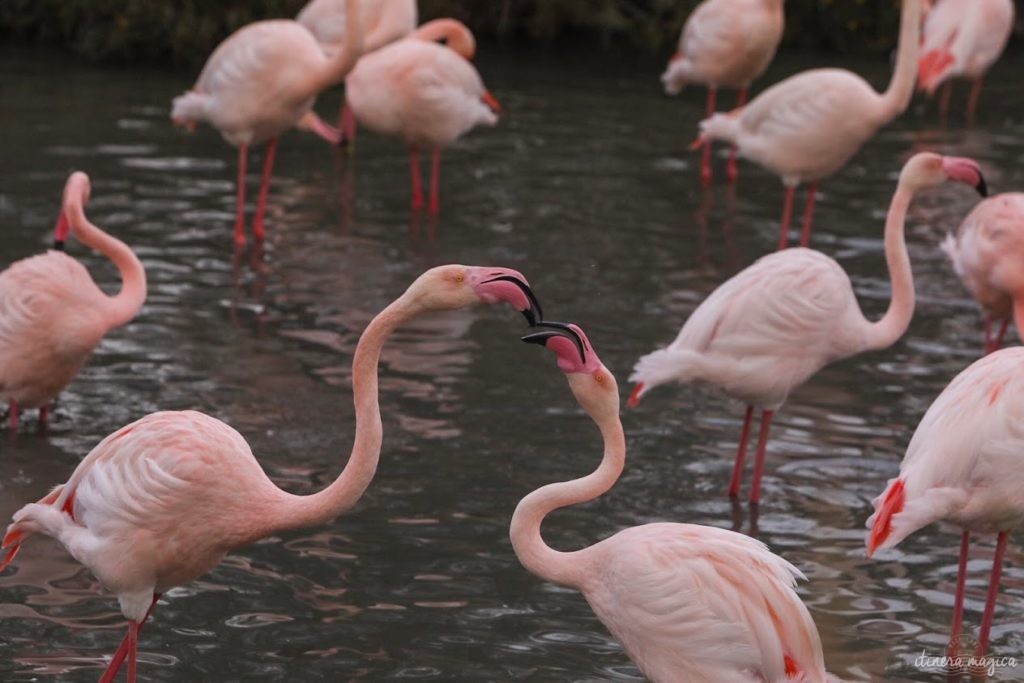 Must sees in Camargue: Visit the bird park Parc Ornithologique de Pont de Gau where you can be assured to see hundreds of pink flamingos, herons and egrets at anytime of the year. Take a boat ride on the Tiki III in les Saintes Maries de la Mer to discover incredible landscapes full of horses and bulls. Go ride a white horse in Cabanes de Cacharel and approach bulls in Domaine de Méjanes. Visit the incredibly bright salines of Aigues-Mortes, which turn bright pink in the summer heat.
Provence's own version of Colorado in Rustrel
This is our little patch of Wild West: the former ocher quarries of Rustrel, in Luberon, offer magnificent colorful landscapes with all shades and red, orange and gold. It's a beautiful place to hike and take pictures. Just don't wear white sneakers or clothes you wouldn't like to stain: ocher is incredibly hard to wash away!
Beautiful sand beaches in Provence
Many people believe that Provence only has rocky pebble beaches, but actually, we do have absolutely gorgeous sand beaches. My favorite ones are located in the beautiful villages of Bormes-les-Mimosas and Le Lavandou, in Ramatuelle near St Tropez and on the beautiful islands of Porquerolles and Port-Cros off the coast of Hyères. Please check out my blog post about Provence's secret sand beaches to know more about them.
An island get-away in Provence
Few foreign tourists know just how beautiful our islands in Provence can be. Remote, lonely, well-preserved, they have a timeless charm of Mediterranean idyll about them, and many will tell you that they remind them of Greece. No cars are allowed on them, but they are amazing places to hike and bike. All can be reached by boat, with ferries crossing several times a day. You'll have to start in Marseille to reach the îles du Frioul, rocky white limestone islets which look a lot like the beautiful calanques. It's a great place to hike and swim. Provence's most beautiful islands are the three « golden sisters » of Hyères, Porquerolles, Port-Cros and Le Levant. Porquerolles is the biggest one and has absolutely stunning beaches, Plage Notre Dame and Plage d'Argent. It's also a fantastic place to rent a bike and take a ride. Port-Cros is the wildest one: it's a national park full of birds and fish. If you go take a swim at Plage du Sud, the fish will come very close and aren't afraid of you. Le Levant is the only nudist island in the Mediterranean. The two Lérins islands facing Cannes are quite different: Sainte Marguerite is a great place to swim, with beautiful beaches, and Saint Honorat is a solemn religious place, with the oldest monastery in France, dating back to the 4th century. Embiez Islands are a lovely natural site facing Six-fours-les-Plages with beautiful wild coves and lovely hiking paths.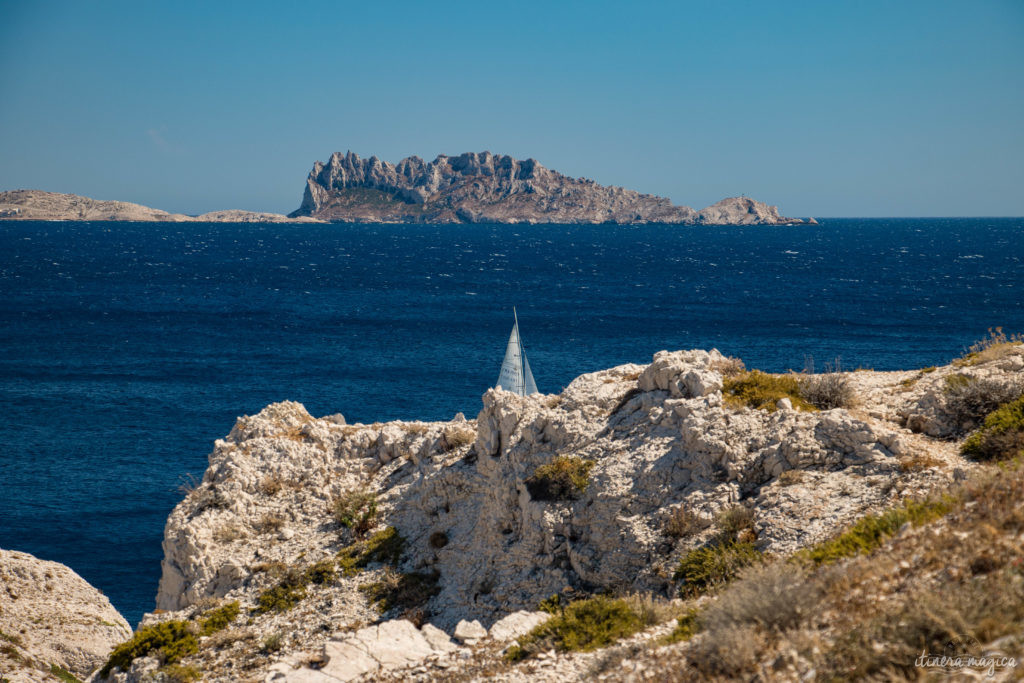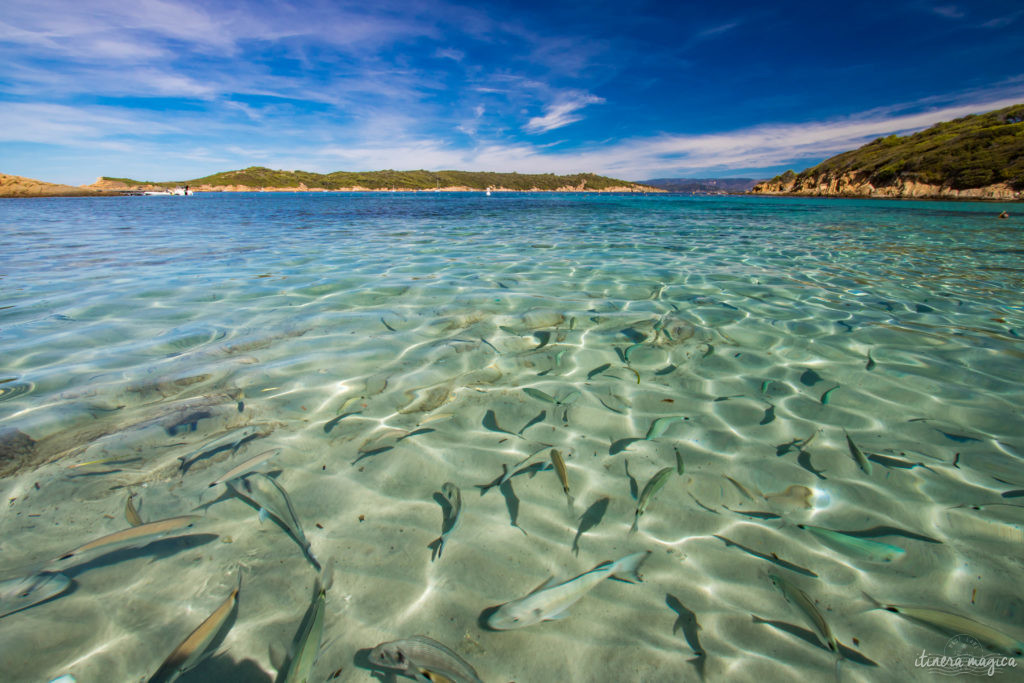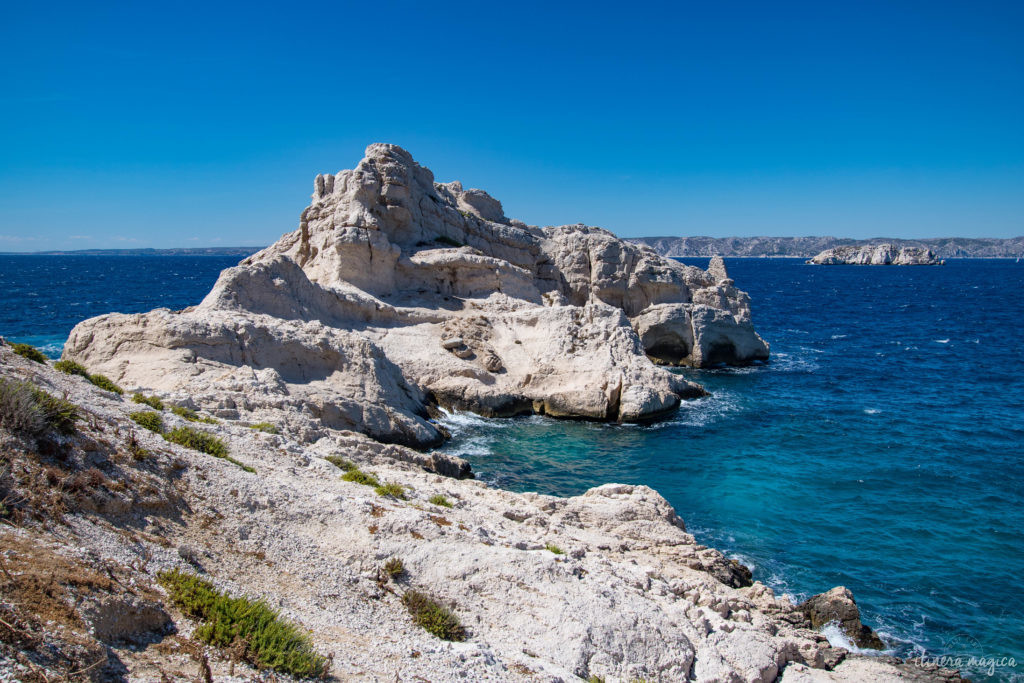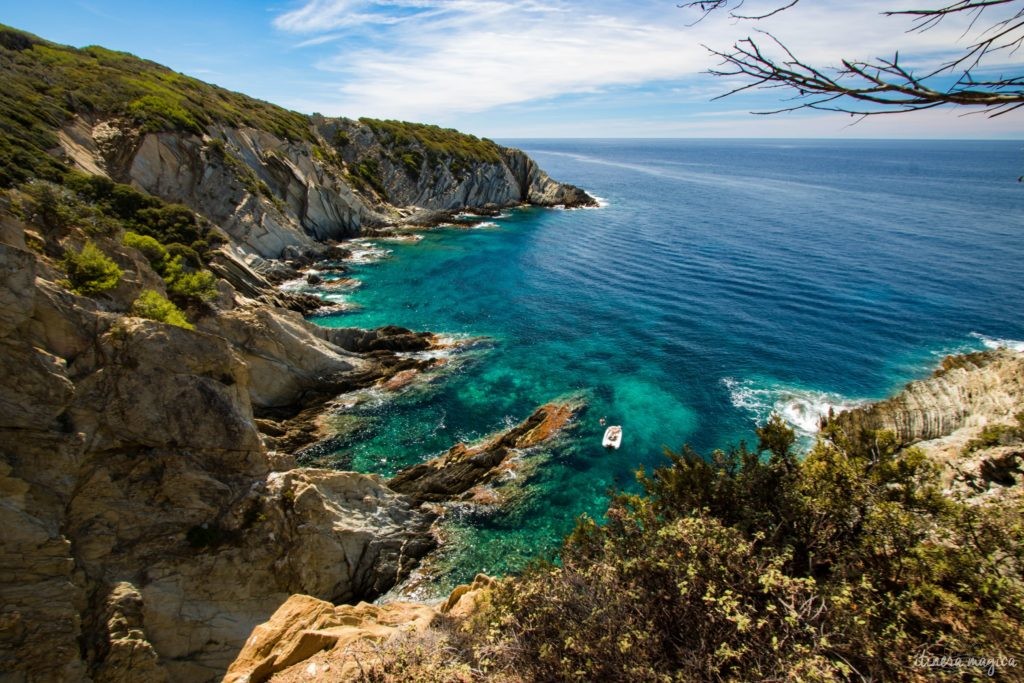 Some of the islands offer the possibility to spend the night: Port-Cros, Porquerolles, Le Levant (with many, many options there), Embiez. Book well in advance. If you're looking for a high-end romantic hotel, check out the Langoustier in Porquerolles, le Manoir in Port-Cros, and Hélios in les Embiez.
Mountains of Provence: our rocky natural wonders
Provence is a rocky, hilly country, with mythical mountains. I cover some of them in my post about mountains of Provence.
Our mythical mountain is Mont Ventoux (near Carpentras in Vaucluse), an impressive bald giant with white stones near the top which look like everlasting snow from afar. It's a legendary mountain among cyclists because of the notoriously hard climb (up to 12% slope) which is a peak moment of Tour de France every year. You can hike there, there's also a little ski station in winter (but it doesn't snow that often in Provence).
If you're a fan of the painter Cézanne, you already know Sainte Victoire, Aix-en-Provence's beautiful mountain: Cézanne has painted it at every hour of the day, in every light. The hike up Sainte Victoire to the Cross of Provence is tough, but you'll be rewarded with gorgeous views.
Our most scenic mountain range is l'Estérel (near St Raphaël on the French Riviera), with its bright red rocks contrasting with the turquoise blue waters. It's one of my very favorite places to hike, and the red coves are a lovely hide away to swim.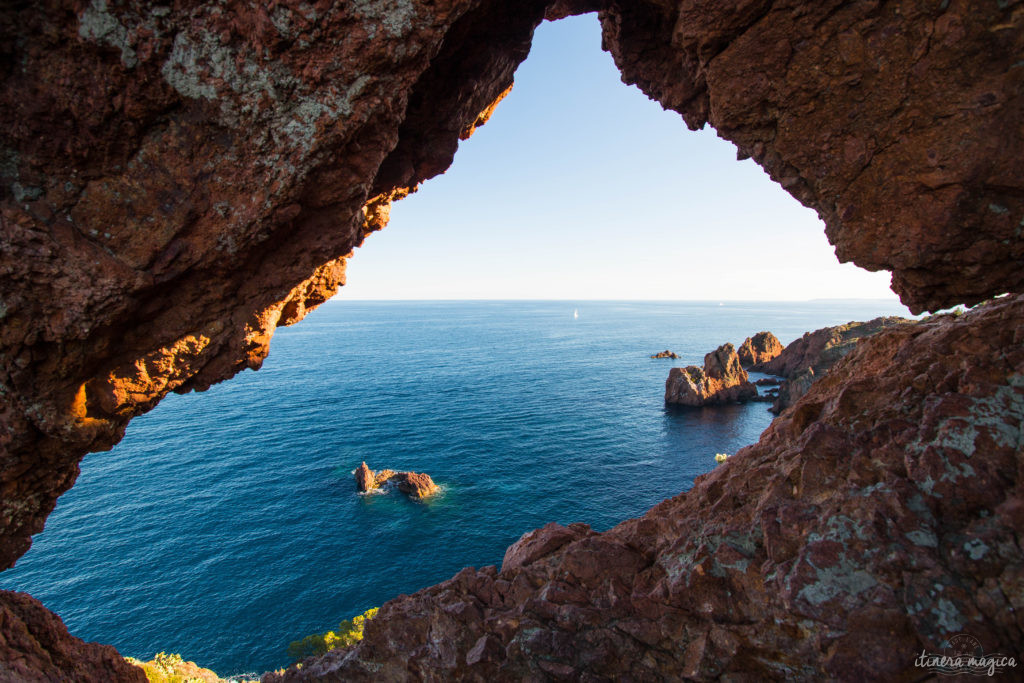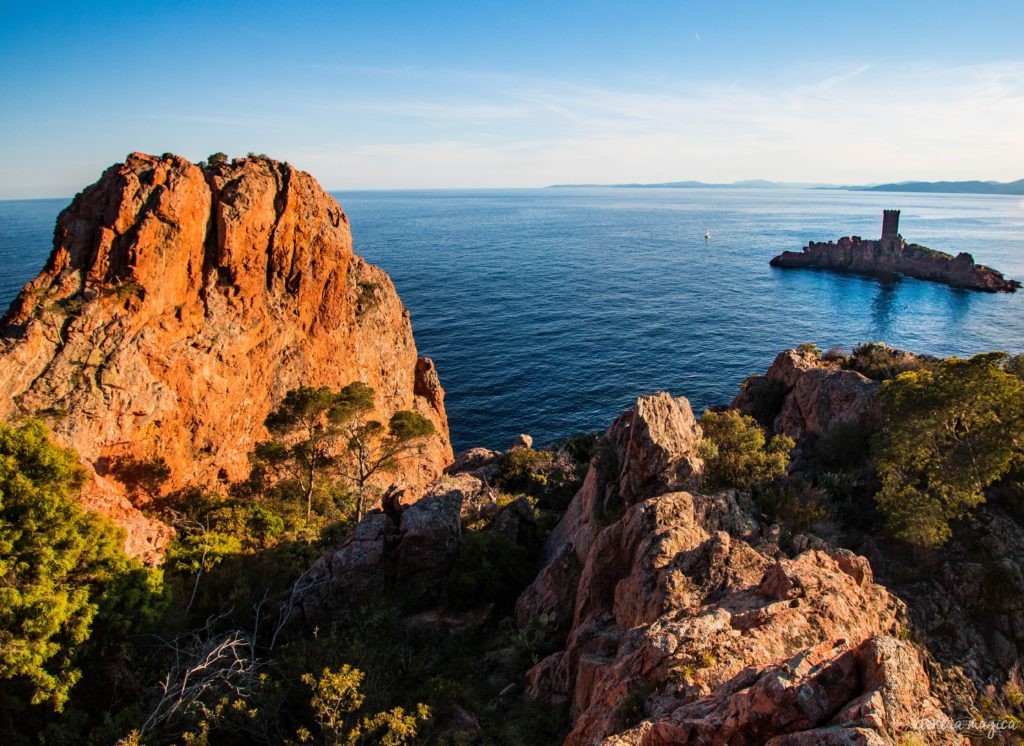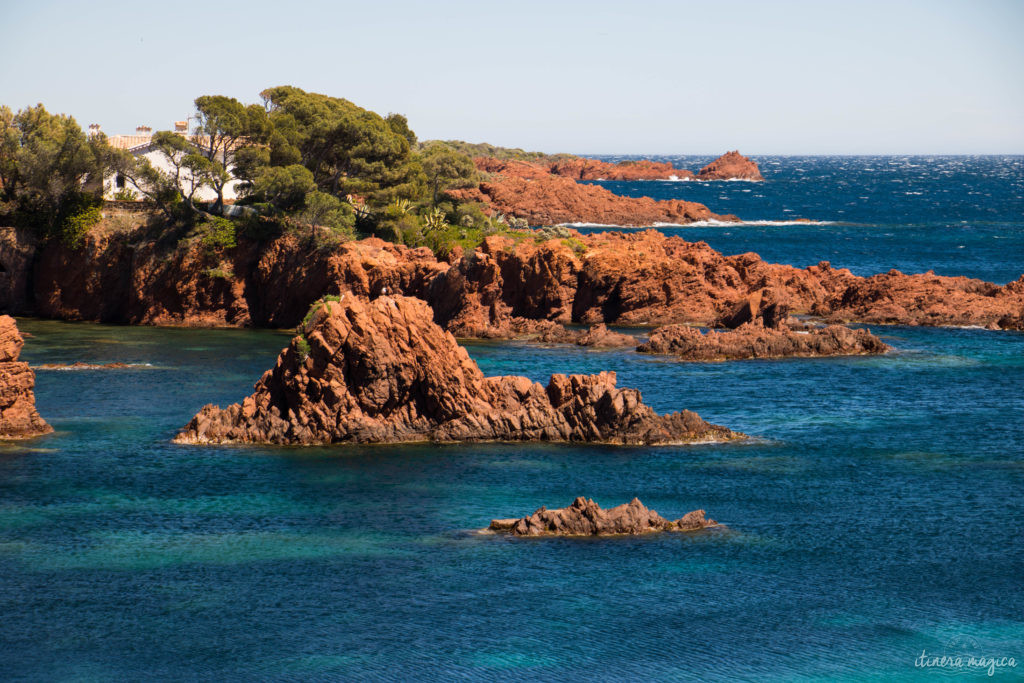 If you're looking for idyllic medieval villages among olive trees and cypresses, head for the Alpilles mountain range (between Avignon and Arles), or the Luberon (between Avignon and Aix-en-Provence). Provence's most beautiful villages are sitting there on top of the hill, such as Les Baux de Provence and Saint Rémy (Alpilles), Gordes, Bonnieux and Saignon (Luberon).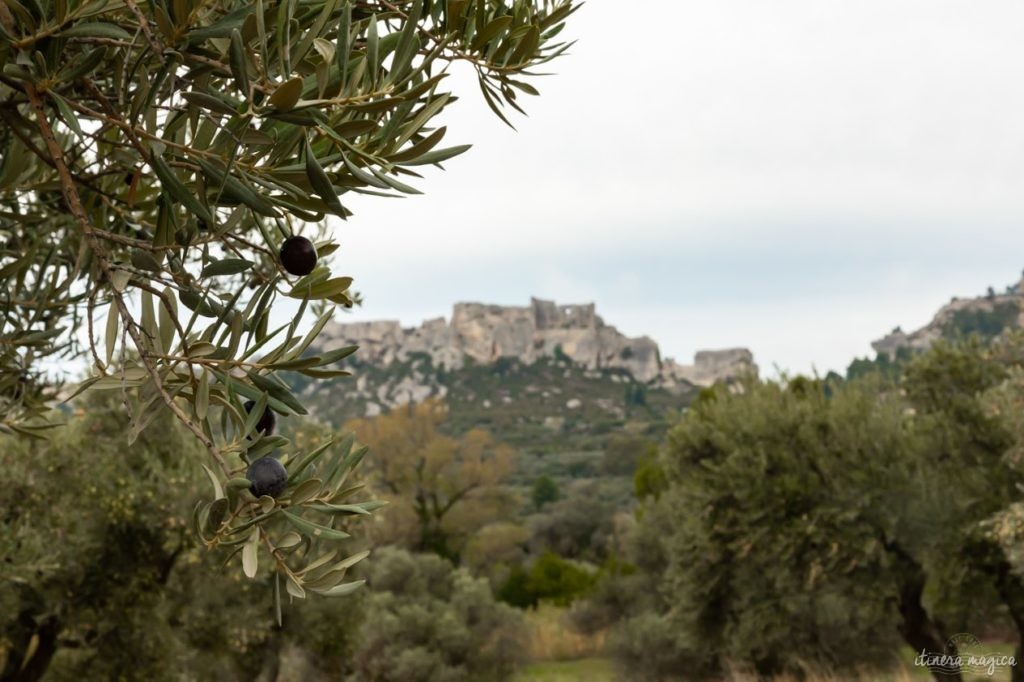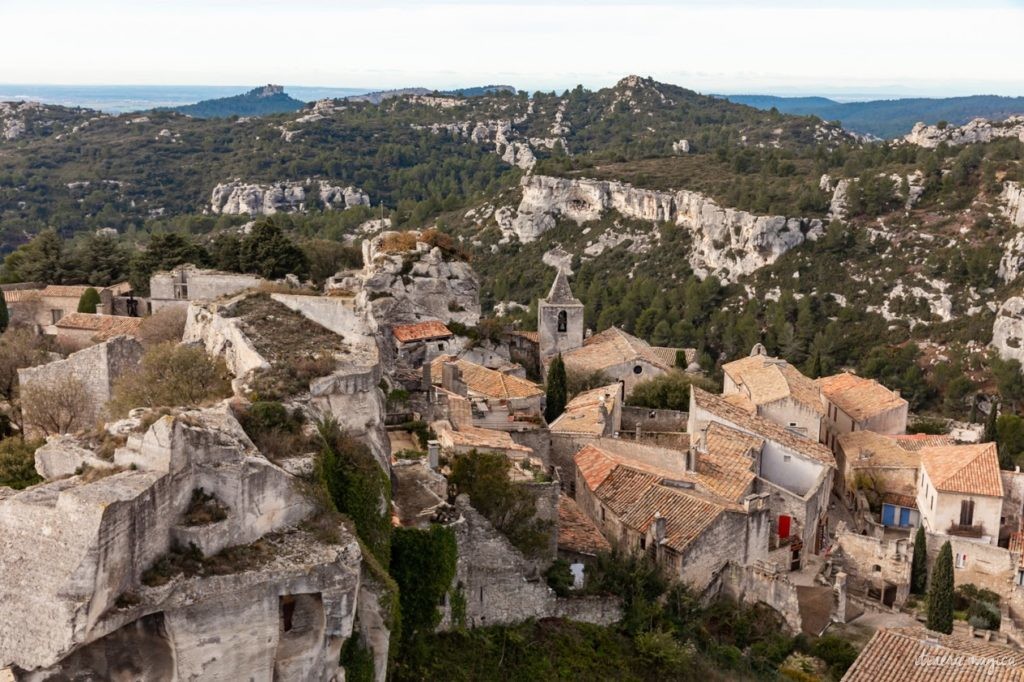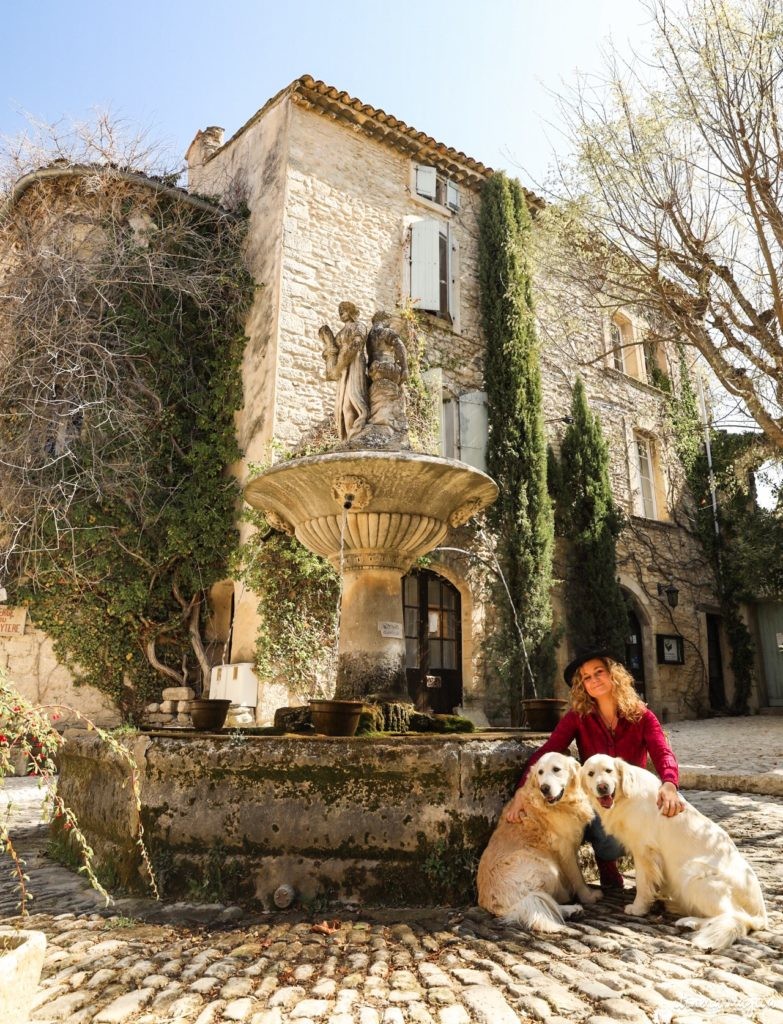 Rivers and canyons of Provence
Those rank among my very favorite natural sites in Provence: in those rocky lands of limestone, water has carved deep canyons and wonderful rivers. You can bathe in the river Eygues under the Roman bridge in Nyons, or explore the scenic gorges of St May. On the river Drôme, my advice would be to rent a kayak in Saillans and paddle down one of the most beautiful streaks. If you're looking for a magical canyon, head to Gorges du Toulourenc in the Baronnies natural park – just be watchful and never, ever go there if there's a chance of rain, because flash floods are incredibly hazardous in this canyon. Further inland, on the Alpine side, go visit the beautiful waterfalls and have a swim at the gorges de la Méouge, and watch the two rivers Buëch and Durance mix their waters into an impressive patchwork of various blue tones under Sisteron's fortress.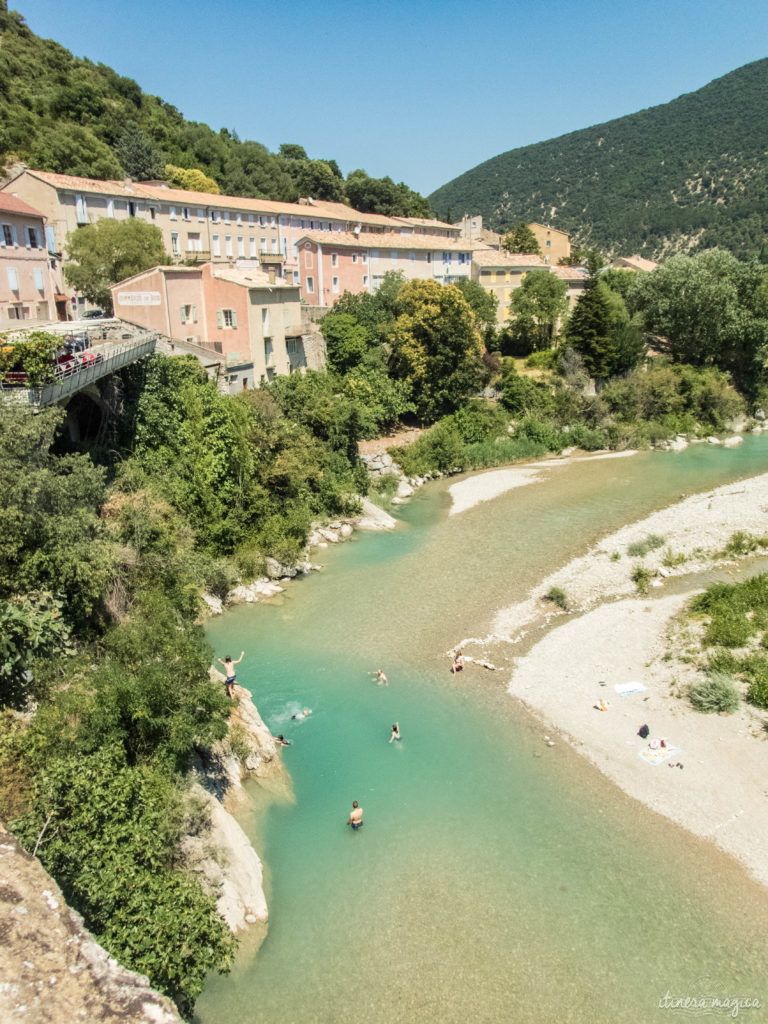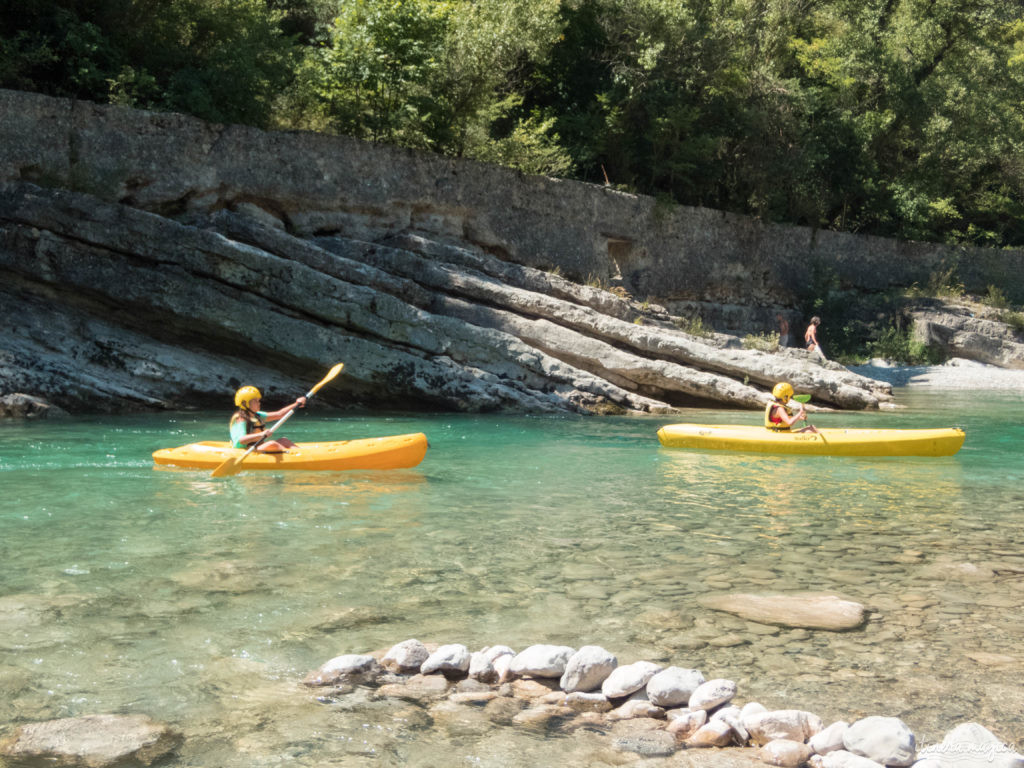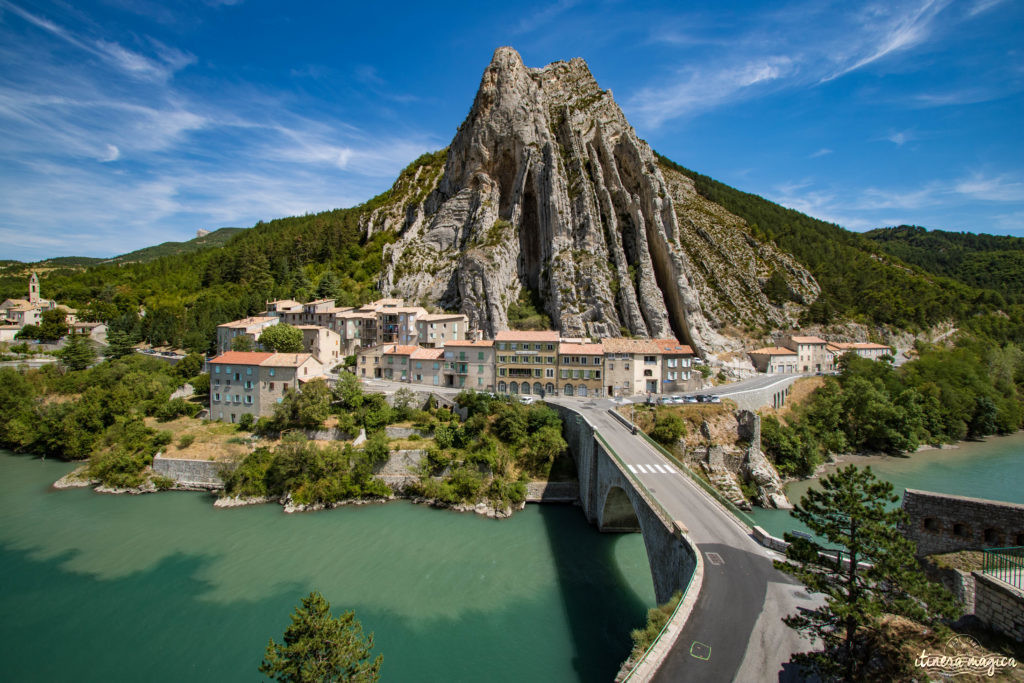 Lavender and other flowers of Provence
Nature in Provence has been shaped by the skilled hand of man, and especially of farmers. Flower fields in bloom rank among the most beautiful and beloved natural wonders of Provence. If you're visiting Provence in June or July, you'll be looking for lavender fields, of course – just check out my blog post about the best places to see lavender in Provence.
But don't forget salvia, which has such a delicate light purple tone, and that you will see in Valensole right before lavender (early June), and also around Montélimar and Allan in northern Provence.
Don't forget sunflowers: I took these pictures in the Drôme region, where they are everywhere to be found everywhere throughout summer, from late June to late August. My favorite sunflower fields are located at the foot of the beautiful village of La Garde Adhémar, a hilltop medieval village with an authentic Provence flair – especially the ones located next to the lavender fields.
I hope you enjoyed this little tour of the best places to see in Provence when looking for natural wonders, great hikes and scenic points. Have fun visiting my beloved country!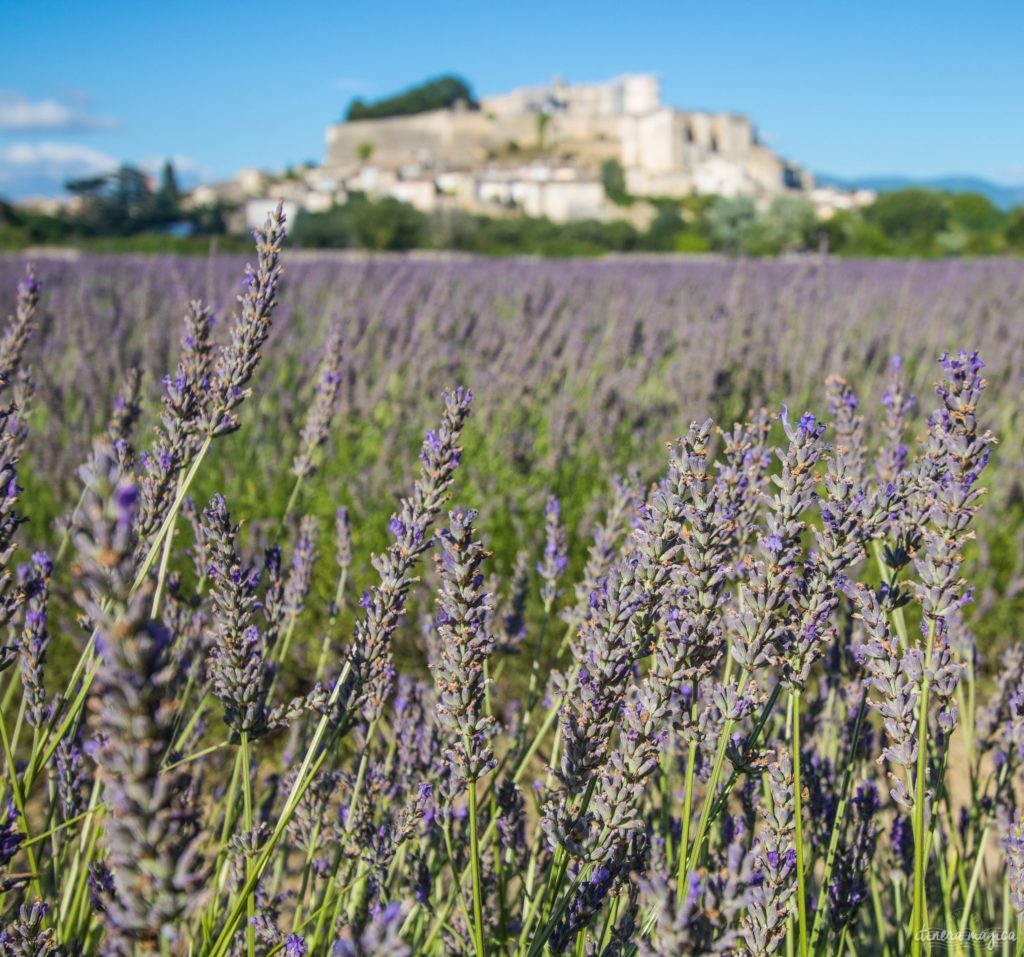 Sharing is caring: if you liked this post, don't hesitate, please share it or pin it!

Best places to see in Provence – Must see in Provence- Provence must see – Natural sites in Provence – Natural wonders of Provence
Did you enjoy this post?
Please share it or pin it!

-
---
To keep track of Itinera Magica's travels, please like our Facebook page Facebook
or subscribe to our newsletter
---
Thank you for your support, and see you soon!
Un commentaire pour
"Must see in Provence: natural wonders"
One of my dream destination! The photos you shared are very stunning!
Leave a comment
---